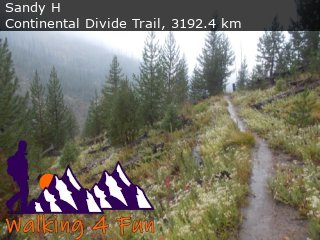 I've posted off and on about my walking. This site is for anyone with an interest in virtual travel, anyone who likes history, anyone who likes awesome photography, and anyone who likes to walk, anyone who has a fitbit etc.
I'm virtually walking in Scotland and enjoying the sites, chocked full of history, interesting pictures; however.........think if I came in contact with this fellow, I might want to take off my walking shoes and find another hobby. LOL
This badge will eventually be added to my sidebar and or have it's on page with a tab here on the blog, so I can click and or you can to see where on the trail I am. I've gotten through part of the trail that's very overgrown and has nettles..........whatever there are they sound like (see the description in the photo there) like they hurt and scratched up my legs and others on the trail. Makes me wonder if this is more appropriate for hiking boots vs my walking shoes.........though they're not nearly as comfortable.
I'm wanting to change the font on my blogs from the default font and can't figure out how to do it, anyone know? I've tried to find it even in the html code where I know it can be changed, but.........haven't been successful and it occurs to me with all the gadgets there's probably an easier way to do without messing with the code?
I should add, I'm super close to getting my 1,000 mile badge on fitbit (less then 2 miles to go), need 70 more flights of steps for the next stair badge which is 500 floors...so best get off the computer and get stepping.